Minotaur Maze
Genre: Action-adventure
Theme: Maze
Version: Prototype
Release Date: 1-2-2013
Platforms: Web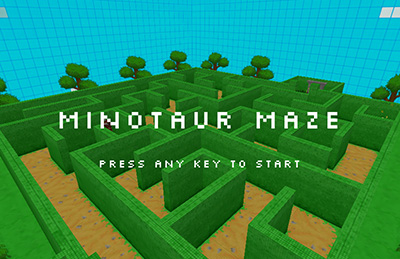 Minotaur Maze is a game using procedural generation to create unique mazes everytime you play. How big are the mazes? You get to decide! But beware, you need to locate the key and find your way to the exit.
Attempt the Epic Maze if you dare!
Created using Unity3d for the Unity Flash Beta competition.
After two weeks of bashing out code pretty much continuously and adding more features then I originally was intending for the initial release. We can finally say WE HAVE A GAME FINISHED! We're happy to announce a spin off of our intended title, "Minotaur Maze" which we will be entering into the Unity3d Flash Competition. […]
Find the key and escape the maze before the Minotaur finds you!